Destination Development Planning and Marketing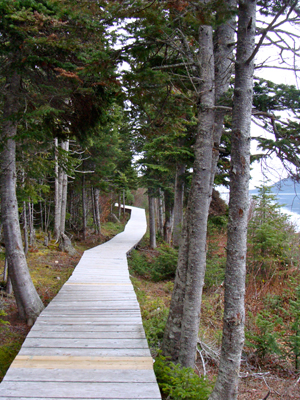 The firm has been involved in, or responsible for, a wide range of strategic and tactical planning and development work for destinations both internationally and domestically. This work has ranged from large to small geographic areas, from individual tourism sectors to clusters of complementary sectors, and for political regions to tourist defined destination areas. Our market led process for these assignments has evolved over the past 30 years and has been proven through countless applications. Effective industry and community consultation and engagement is a prerequisite to successful outcomes.
The following examples illustrate the breadth of the firm's experience in this area.
Ontario
Tourism Product Development Strategy, Tourism Northern Ontario
Tourism Development Strategy Durham Tourism
Sport Tourism Strategy, Durham Tourism
Huronia Area Tourism Action Plan
Prince Edward County Tourism Strategy and 3 Year Marketing Plan
Wasaga Beach Tourism Strategy
City of Toronto Tourism Investment Strategy
Niagara-on-the-Lake – Old Town Vision and Dock Area Secondary Plan 2
(working as sub-consultant to Urban Strategies)
Tourism Investment Attraction Strategy for the Ministry of Tourism
(working in association with HLT Advisory)
Five Year Tourism Action Plan, City of Toronto
(working in partnership with Cameron Hawkins & Associates and KPMG)
Getaway County Tourism Partnership Strategy
Welland Recreational Canal Master Plan
Niagara Falls Tourist Area Development Strategy
(working as sub-consultants with Berridge Lewinburg Greenberg Dark Gabor Ltd)
Huron North Heritage & Ecotourism Strategy
Lands for Life: Resource–Based Tourism Background Reports – Boreal East, Boreal West, Great Lakes-St. Lawrence
Archaeological Conservation and Management Strategy for Waterfront Toronto
Lake Nipigon First Nation Regional Tourism Strategy
Tourism Assessment of the Gravel River Planning Area for the Ministry of Natural Resources
Niagara Falls Heritage Master Plan, Ontario
(working as sub-consultant with Carl Bray & Associates)
Nova Scotia
Shelburne County Tourism Destination Development Plan, Nova Scotia
Yarmouth & Acadian Shores Destination Development Plan, Yarmouth, Nova Scotia
Pictou Waterfront and Heritage Quay Tourism Development Plan
(working as sub-consultant with SGE Acres)
PEI
Prince Edward Island Central Coastal Drive Marketing Strategy, Prince Edward Island
Saskatchewan
Strategic Framework for Saskatchewan Tourism Development, Saskatchewan
Strategic Tourism Plan for Regina, Saskatchewan
Manitoba
Adventure and Ecotourism Strategy for the Province of Manitoba
Manitoba Agritourism Development Strategy
Newfoundland & Labrador
Tourism Destination Development Plan for Labrador
GMIST Sustainable Tourism Course Development and Delivery, Newfoundland
Community-Based Tourism Plan for Rigolet Labrador
Newfoundland South Coast Regional Tourism Development Strategy
Labrador South Coast Tourism Strategic Plan
(working as sub-consultant with SGE Acres)
Economic, Tourism and Communications Strategy for Mt Pearl
(working as sub-consultant to Sierra Planning & Management)
New Brunswick
Miramichi Historic Water Street Tourism Potential Assessment (working as sub-consultant with Hatch Acres)
Alberta
Assessment of Commercial Tourism Development Opportunities for Calling Lake Provincial Park
(working as sub-consultant to Sierra Planning & Management)
Aboriginal Tourism Visitor Preference Research Study for Alberta Department of Economic Development
Tourism Investment Opportunity Assessment for the Regional Economic Development Initiative for Northwest Alberta
(working as sub-consultant for Sierra Planning & Management)
Alberta Ecotourism Assessment
Assessment of Commercial Tourism Development Opportunities in Lesser Slave Lake Provincial Park
(working as sub-consultant to Sierra Planning & Management)
Assessment of Commercial Tourism Development Opportunities for Lake McGregor Provincial Recreation Area
(working as sub-consultant to Sierra Planning & Management)
Tourism Investment Opportunities Assessment for the Mighty Peace Region
(working as sub-consultant to Sierra Planning & Management)
Nunavut
Conservation Areas Tourism Fund Plan
National
National Heritage Tourism Strategy, Canada
Promotions Strategy for Parks Canada
(working as sub-consultant to Veritas Communications)
International
New York Multi-Season Destination Tourism Development Study, New York State
Special Purpose Spatial Plan of Durmitor Area, Montenegro
(working as sub-consultants to IBI Group)
Waterways & Wineries Tourism Strategy, New York State
(in association with Development Planning Services)