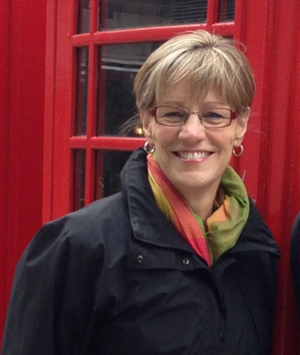 Jill Vandal has over 30 years as a professional tourism consultant working with clients across Canada and internationally including Scotland, Bolivia and Jamaica.
Jill has a rather eclectic professional career path and one that serves her clients well. She has managed and marketed a large children's camp in Algonquin Park, spent time in Ottawa working for the Federal government in consumer affairs and been active in the sporting world, developing and nurturing synchronized swimming coaches, athletes and volunteer leaders in Saskatchewan and Ontario. She continues to apply that interest in mentoring and supporting the skills of others through the design and delivery of webinars, supplemented by 1:1 coaching of tourism operators as they develop new experiences. As Master Trainer, Jill has been part of a multi-talented team taking Destination Northern Ontario's Tourism Excellence North award-winning industry training program from concept to reality. She has partnered with BC Hughes to design and deliver Saskatchewan's customized AWEshop experience development training that combines inspiration with on-site coaching as well as a series of webinars on signature experience development for the City of Kawartha Lakes and the Tourism Industry Association of Ontario. During the initial months of the Covid-19 pandemic, Jill joined forces with other tourism colleagues to form The Rhubarb Collective, a volunteer effort hosting weekly conversations and connections exploring issues and opportunities.
Jill started her consulting career at Laventhol & Horwath in 1986 while completing her Masters in Business Administration at the Ivey School of Business, Western University. She was invited to join the Tourism Company as Partner early in 1995. Since then, she has built a reputation for her ability to facilitate tough discussions, identifying and articulating themes that shape strategic direction for organizations, destinations and individual operations while also getting into the day to day details necessary to implement them successfully. In recent years, Jill has turned her focus to experience development, leading initiatives that include the design of tourism products, routes and experiences that highlight the stories of Canada's Group of Seven in Ontario and uncovering hidden gems in Saskatchewan, Hamilton Halton Brant, the City of Kawartha Lakes and winter/shoulder season experiences throughout Ontario.
Jill is one of a handful of professionals across the country certified as one of Destination Canada's Explorer Quotient Accredited Trainer (EQAT) which provides clients with additional insights to this ground-breaking market segmentation research. Jill served on the national Board of Directors for the R.C.M.P. Heritage Centre in Regina, Saskatchewan from 2007 to 2013 and is past Chair of the Taylor Statten Camping Bursary Fund.