The Company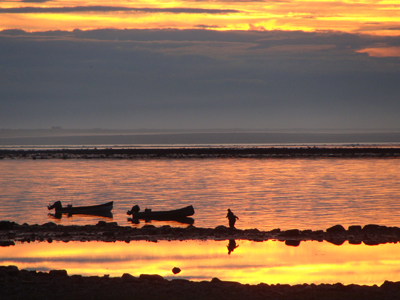 The TOURISM COMPANY is a boutique management consulting firm specializing in the tourism industry.  The three partners in the firm – D'Arcy McKittrick, Mike Robbins and Jill Vandal – each bring distinct individual expertise and background to the company providing a unique mix of tourism consulting skills. Established in 1994, the company is recognized as one of Canada's leading tourism consulting firms. The three partners have worked in all Canadian provinces and territories and in a broad range of international destinations including the United States, Portugal, Montenegro, Bolivia, New Zealand, Morocco, the UAE and Jamaica.
We attribute our success to three factors. Firstly, we are dedicated to servicing only the fields in which we feel expert – tourism. We follow our knowledge, our experience and our interests seeking clients with matching needs. Secondly, the individual areas of expertise of each of our Partners combine to create a company greater than the sum of its parts. While each of us shares a passion for the tourism industry we each bring individual talents, insights and experience to the task. The third factor of our success is our commitment to being actively involved with our clients and each project, as one or more of the Partners are the ones doing the work. For every project you see listed, one or all of us have been actively involved. We bring that expertise to every project we are involved in.
Areas of Expertise
The firm can provide assistance in the following areas:
Feasibility studies and business plans
Product/experience development
Destination development
planning and marketing
Strategic planning for organizations
Publications, manuals and presentations
Memberships
The TOURISM COMPANY is an active member of the following tourism organizations:
Ecotourism Association of Australia
World Indigenous Tourism Alliance
Contributing Back
With an average of 35 years experience as professionals in the tourism industry each of the Partners are now actively giving back through their 'time, treasure and/or talents.'
The firm sponsors an annual bursary at Fleming College, Peterborough
Michael Robbins is past Chairman of the Board for the Center for Responsible Travel based in Washington DC and has recently joined the Trebek Council with the Trebek Initiative, a partnership between National Geographic and the Royal Canadian Geographical Society
Jill Vandal is a past Board member with the RCMP Heritage Centre in Regina, Saskatchewan
  D'Arcy McKittrick recently completed a long tenure as lecturer at Fleming College and Trent University in Peterborough
The TOURISM COMPANY  has provided support to SMARTRISK, the RCMP Foundation, Cystic Fibrosis Canada, The Peter Gzowski Invitational in support of Frontier College and the Yukon Quest Dog Sled Race, Toronto`s Ronald McDonald House.